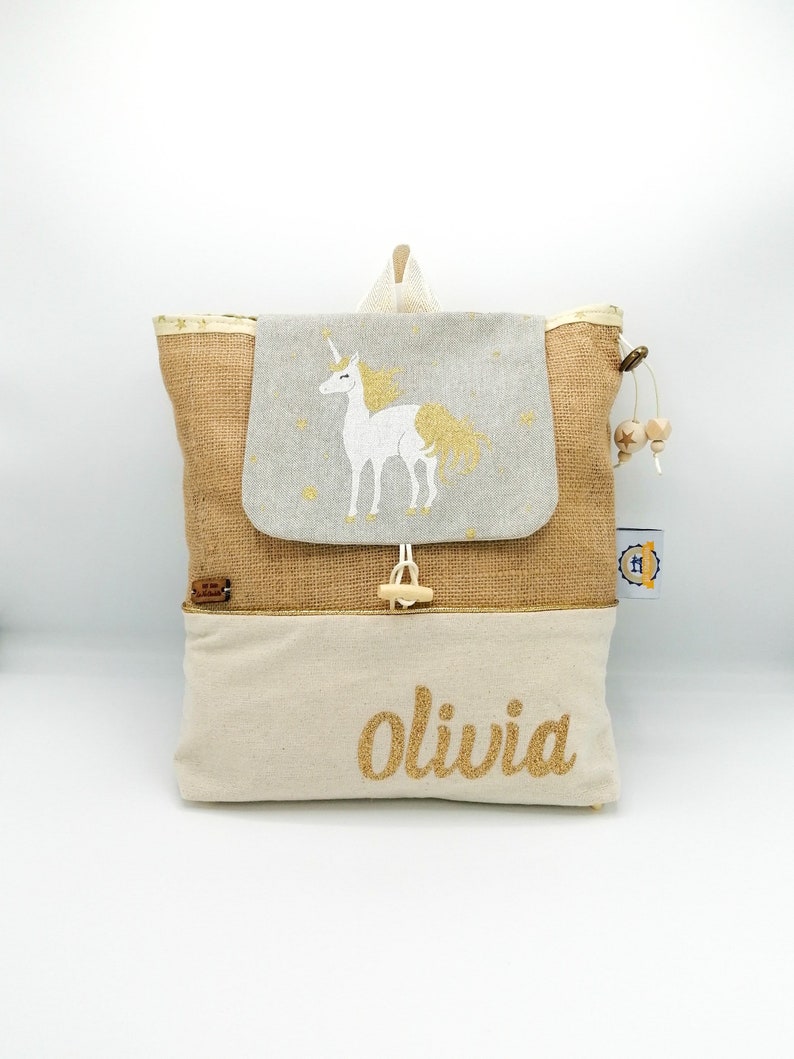 Price: $35.00EUR
Stunning personalised LICORNE child backpack with its retro/vintage-looking first name
Ideal gift for a birth, birthday or Christmas!
This adorable little personalised backpack for children is the essential accessory for everyday life to take your little things to the nursery, the nanny or the kindergarten.
In the trendy "nature" style with adorable unicorn patterns, this custom backpack is a unique creation made to order, 100% handmade and lovingly.
The pattern of the unicorn varies from one creation to another due to the different impressions of this fabric.
The handle is suitable for small hands and can be attached to the coat rack at school.
Detailed features:
– Cotton and reinforced burlap,
– Cotton interior with gold star motifs,
– Closing with a wooden button and drawstring adorned with wooden beads,
– Golden Liserai,
– Adjustable straps to fit the child's growth,
– A glitter vinyl-flaked first name with a professional press,
– Dimensions: About 26 x 29 x 5 cm.
Each material has been chosen with the utmost care in order to guarantee you a high quality.
🎀 Careful Gift Packaging offered🎀
✉️ Send in follow-up letter✉️